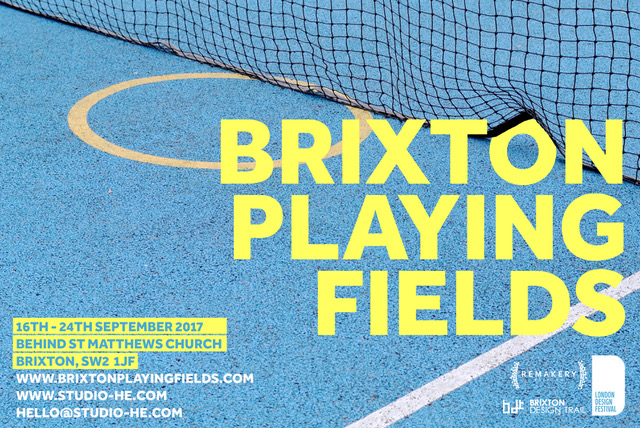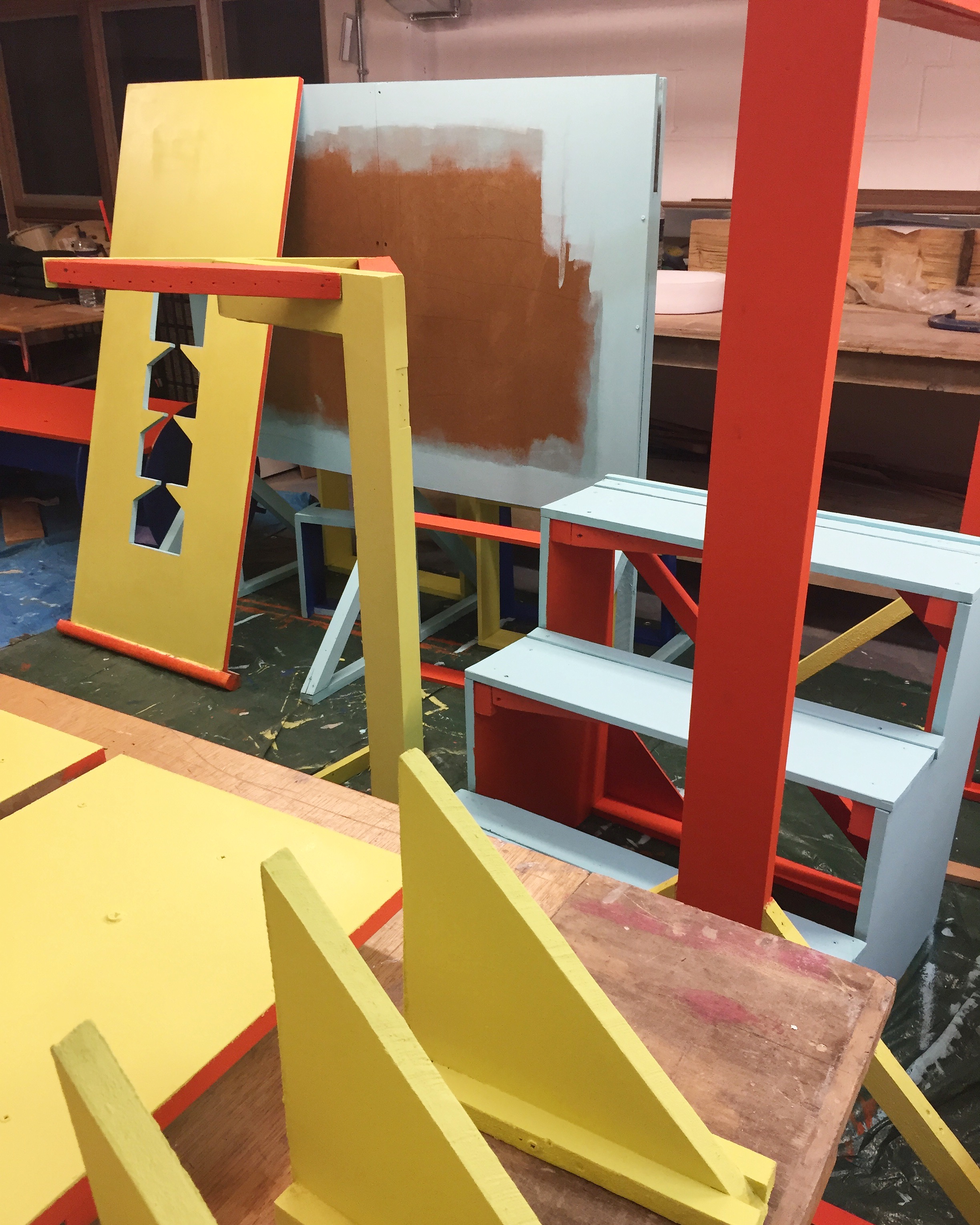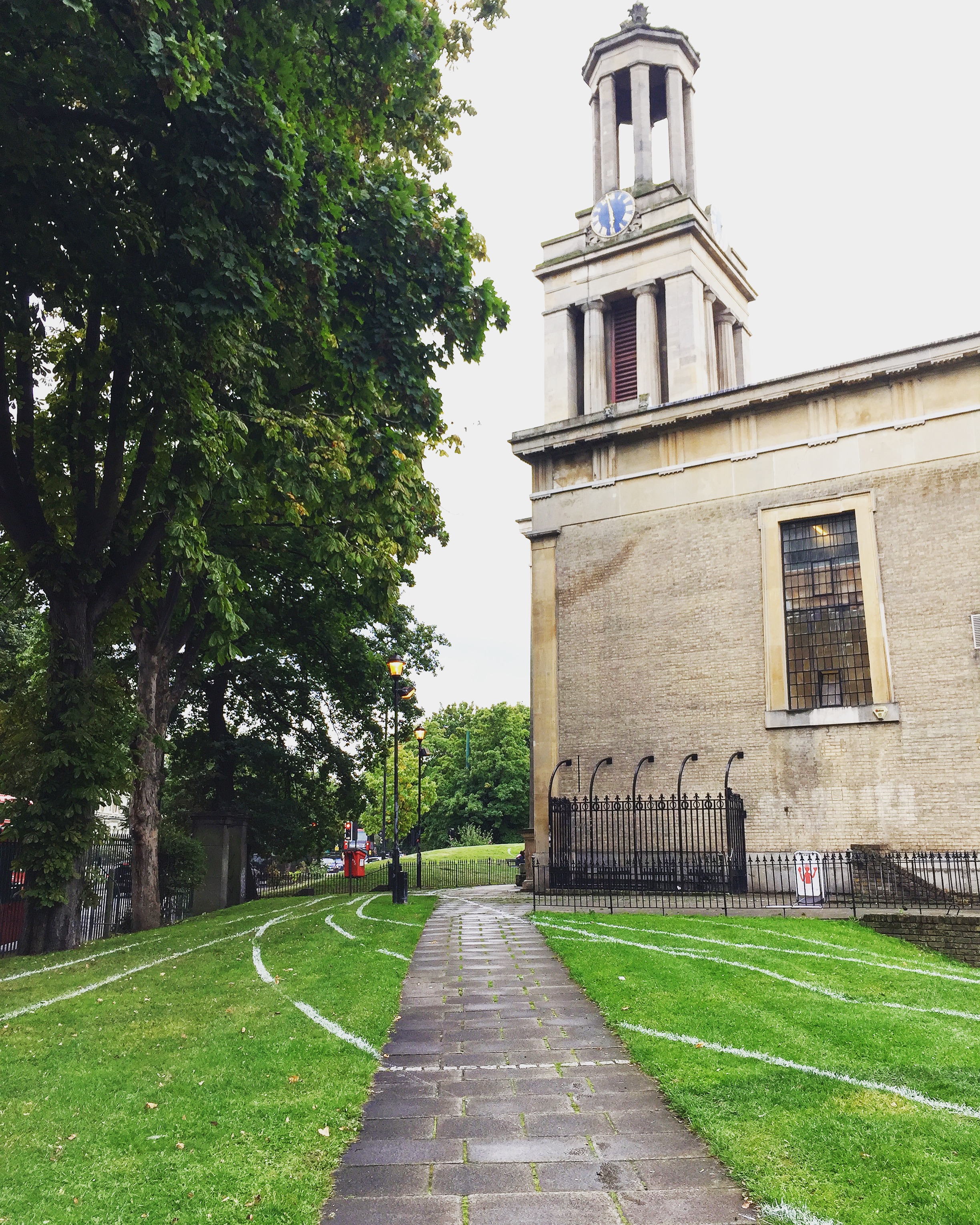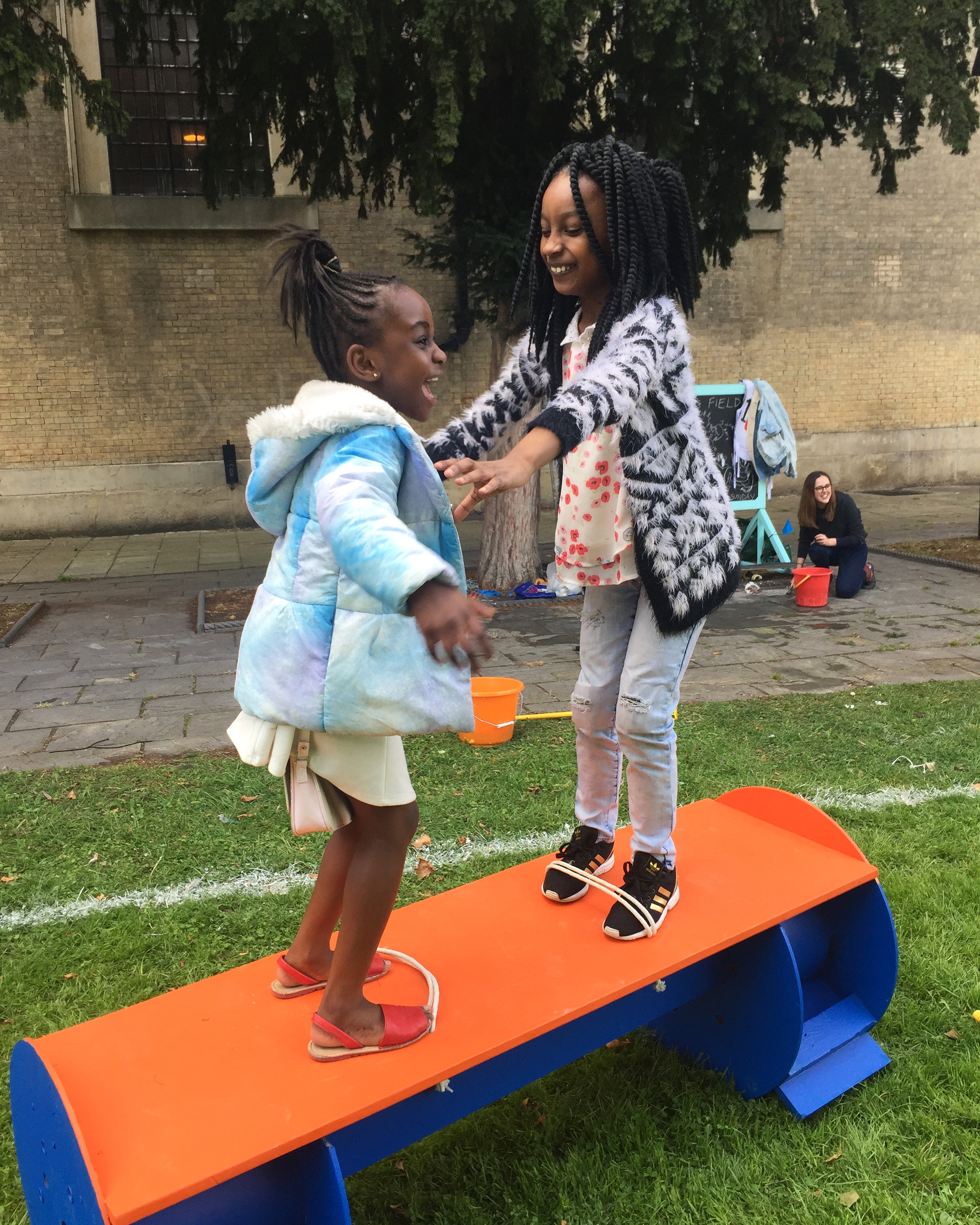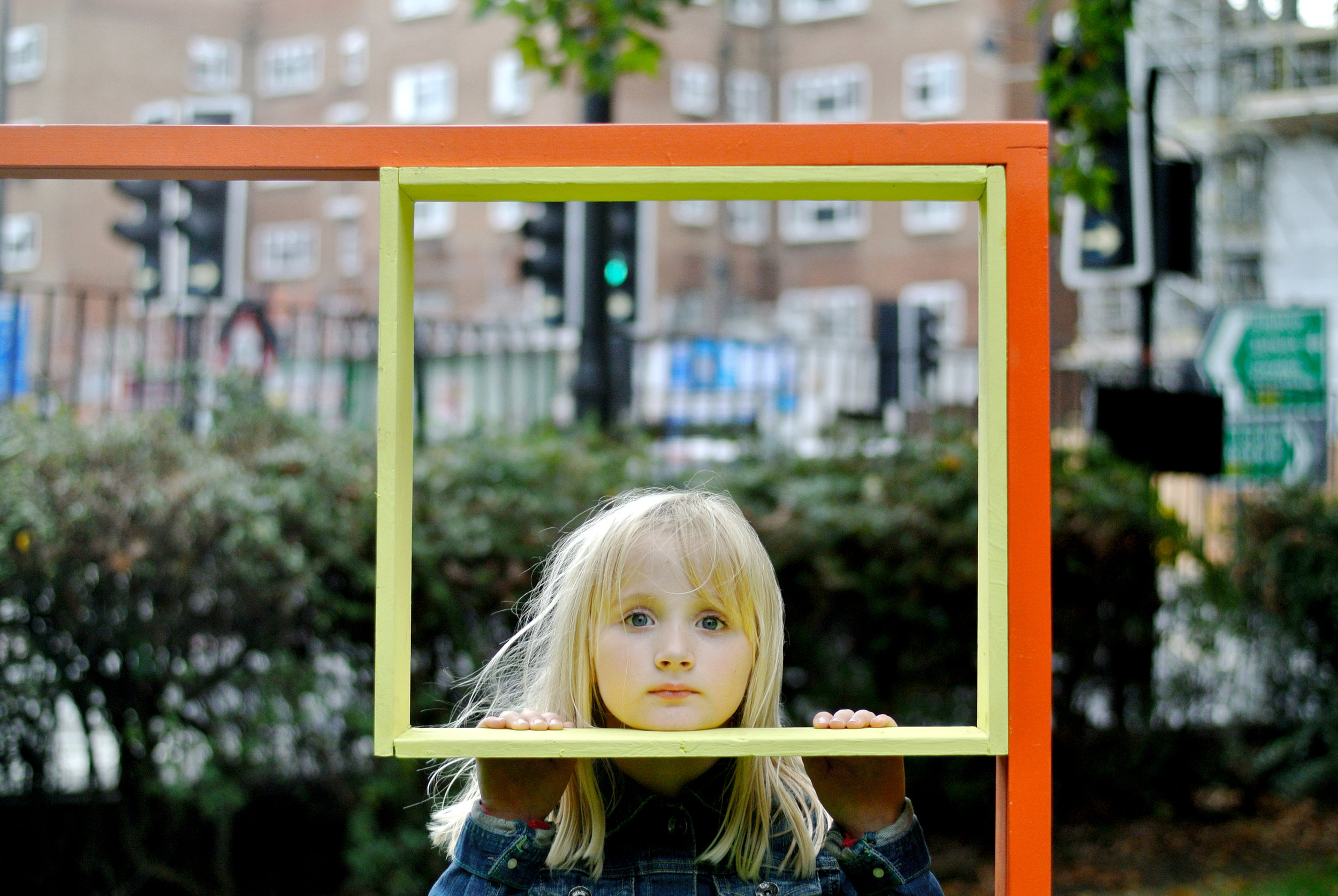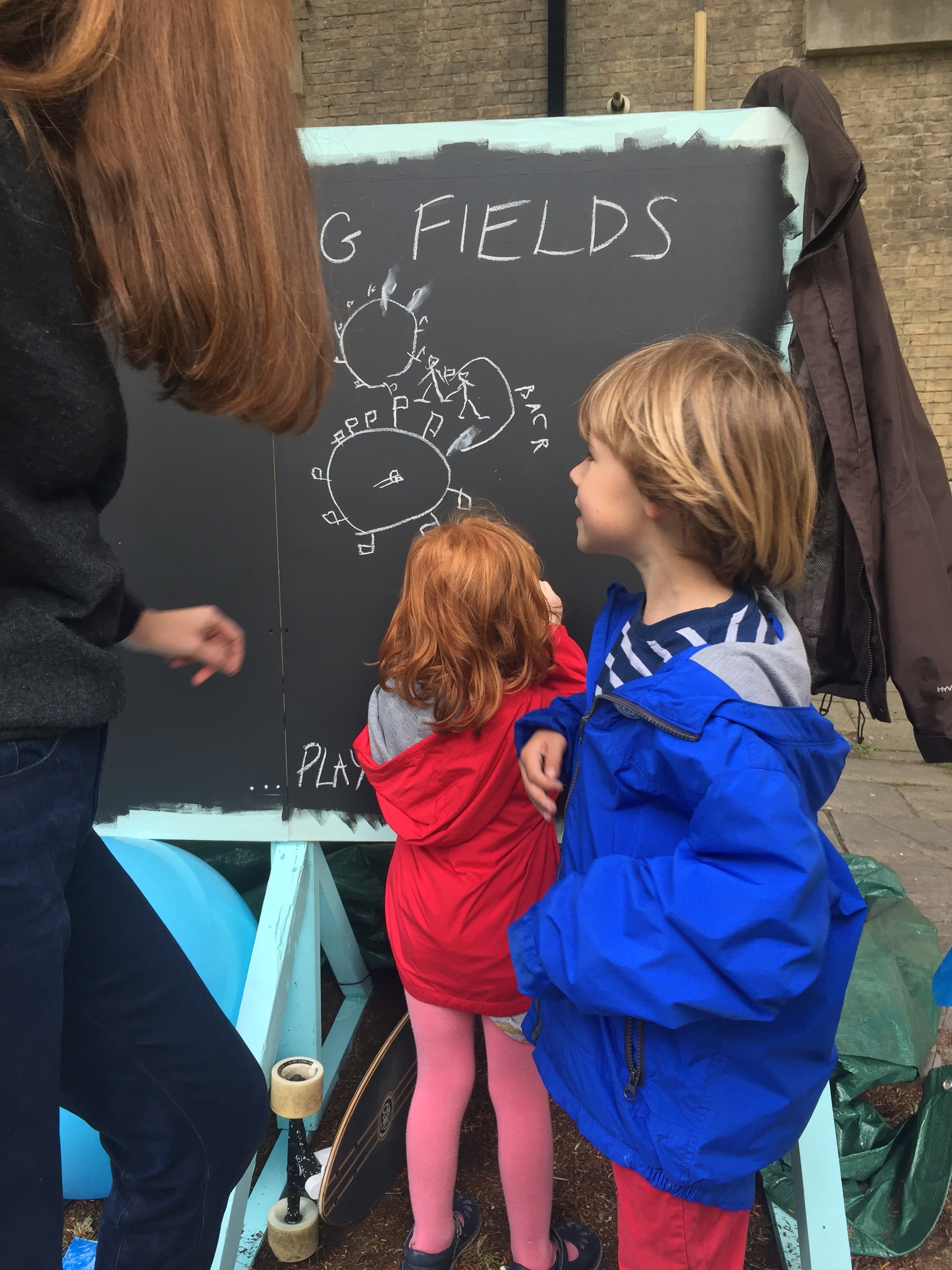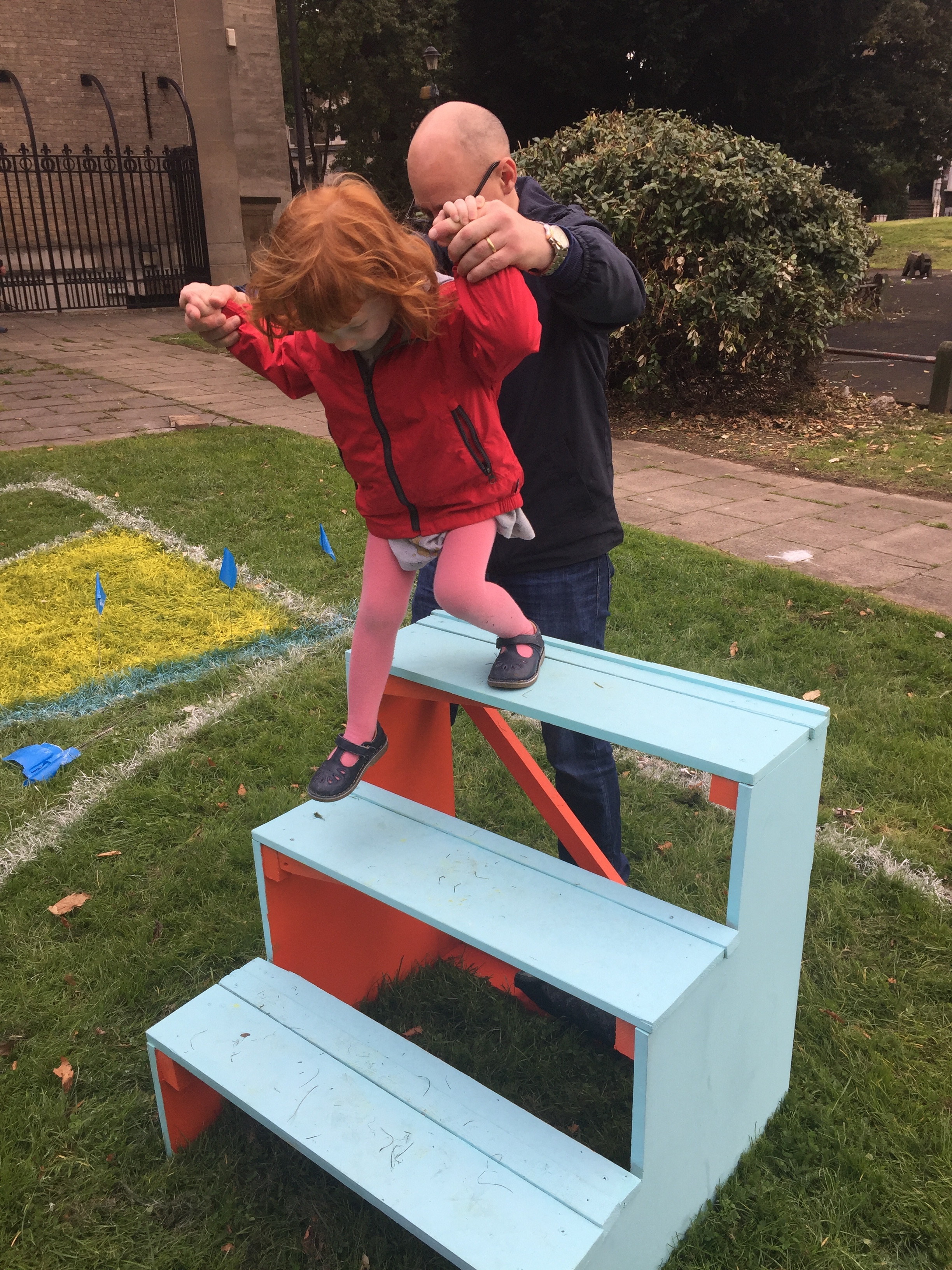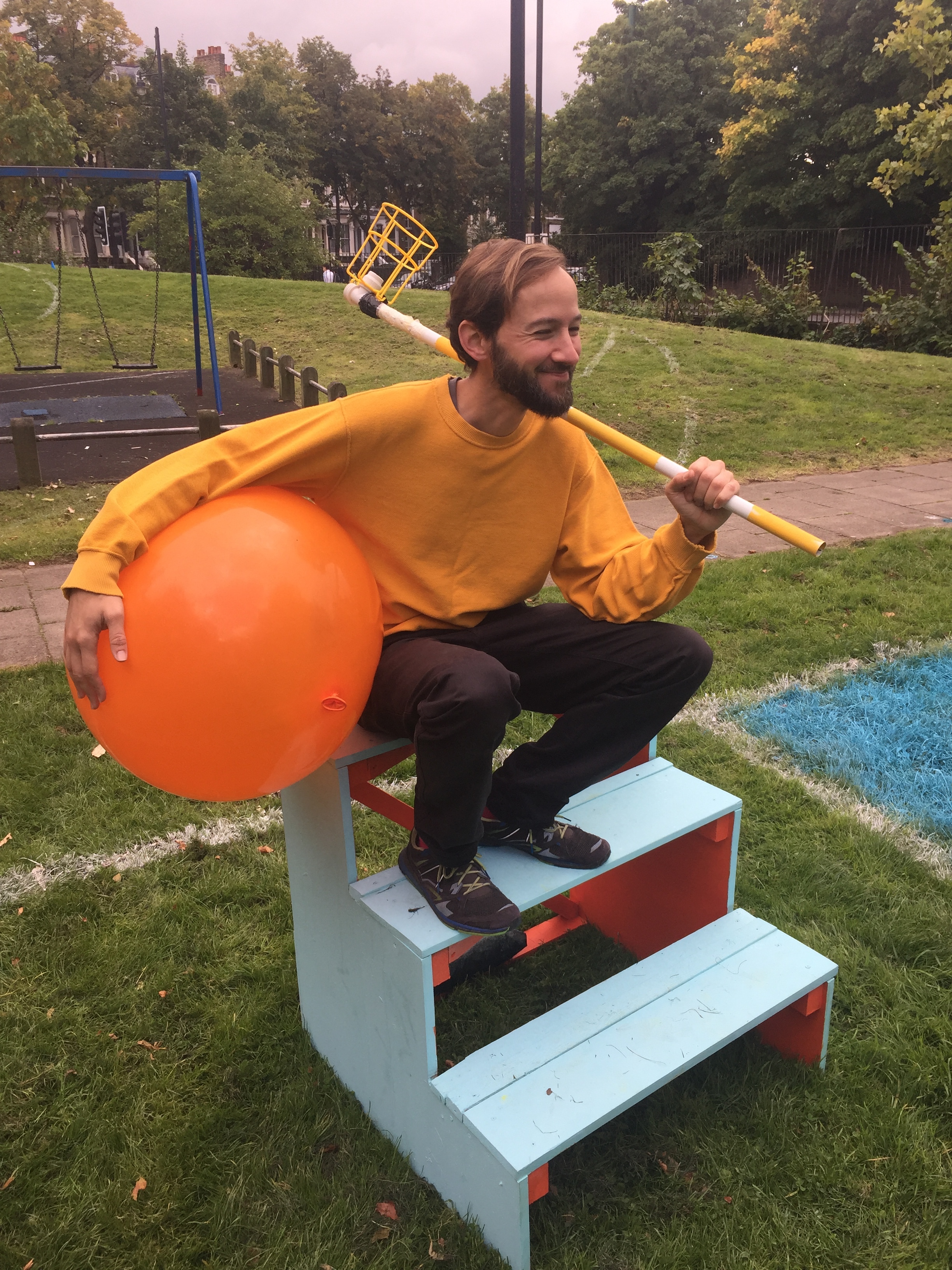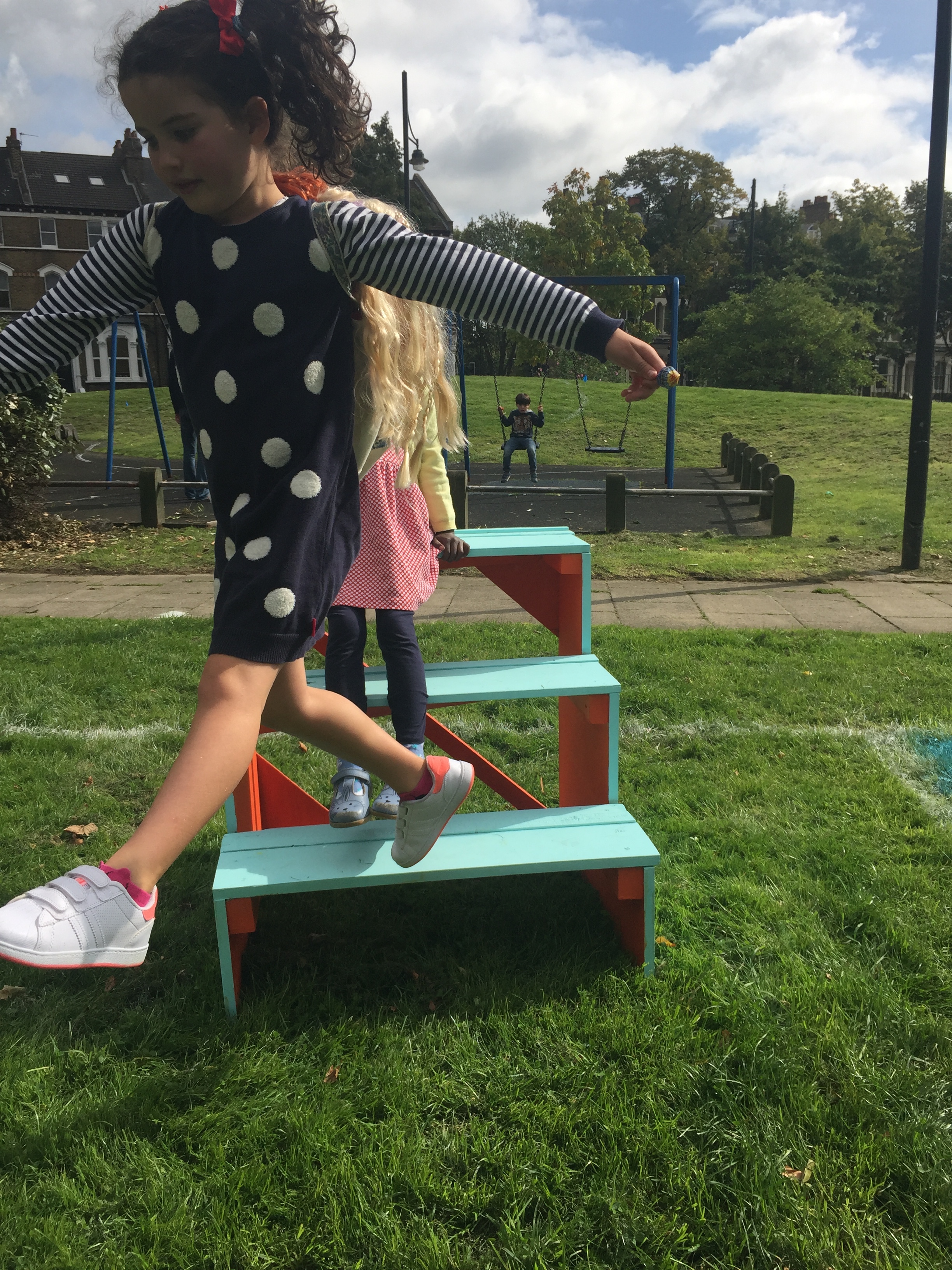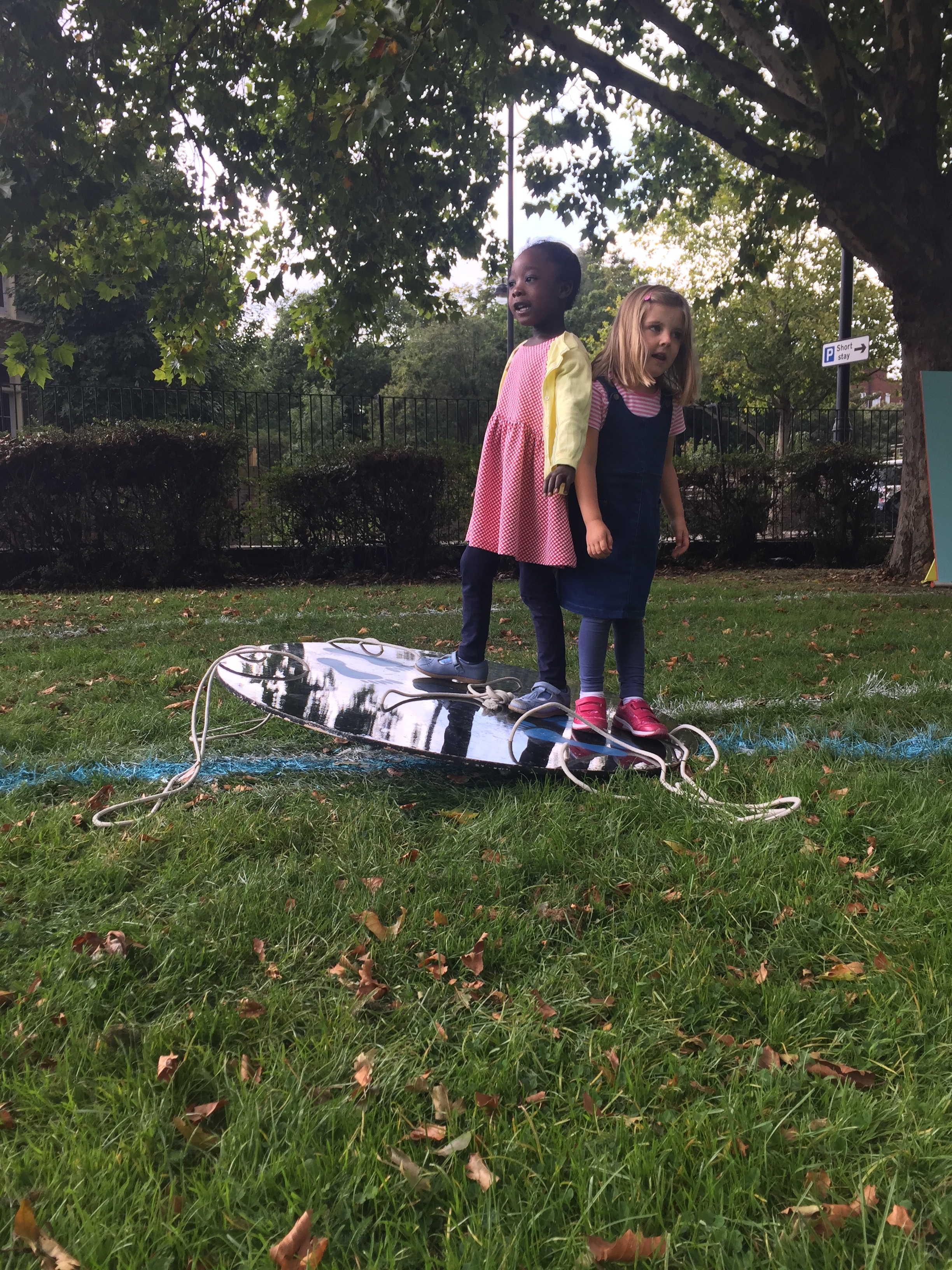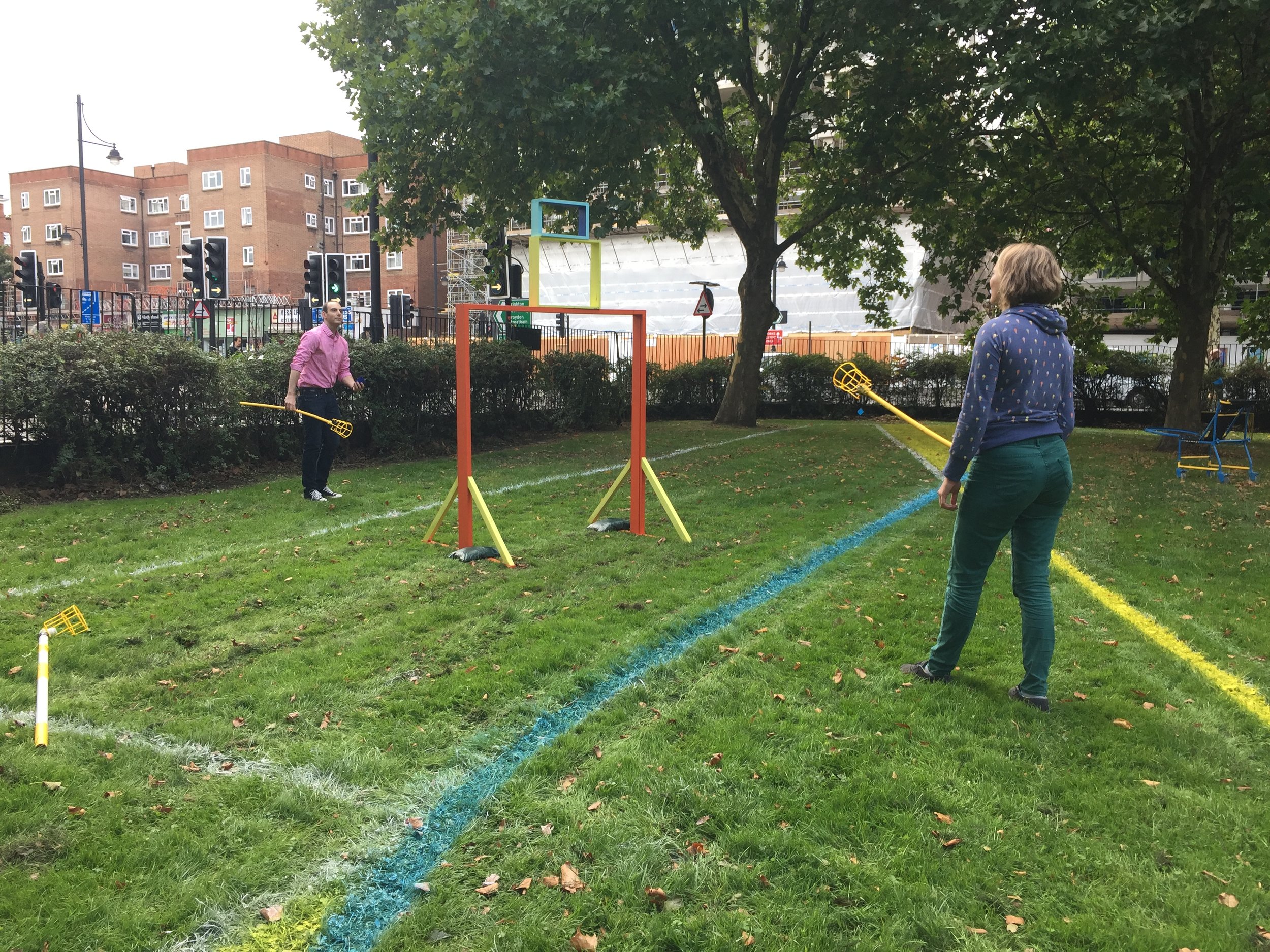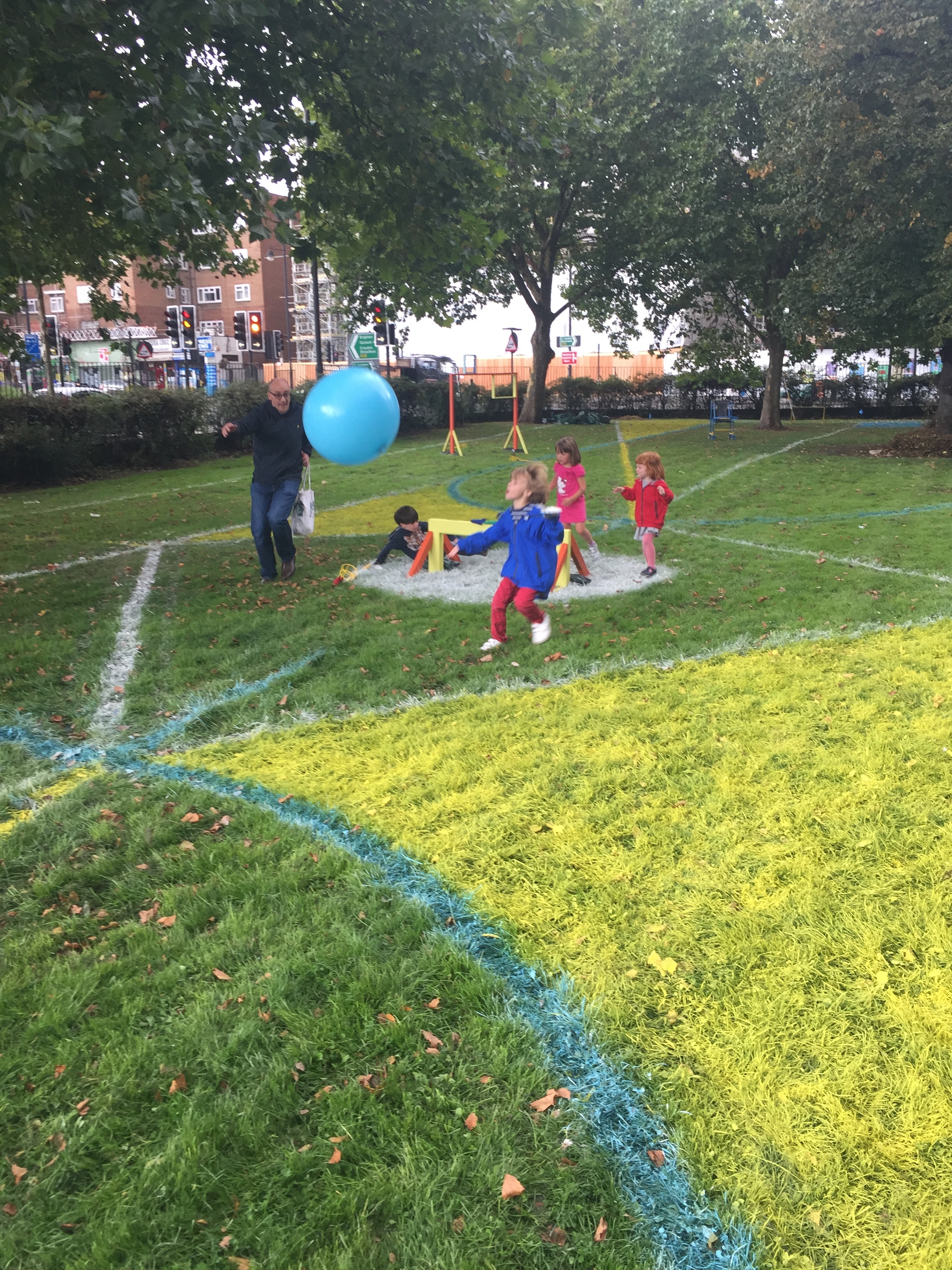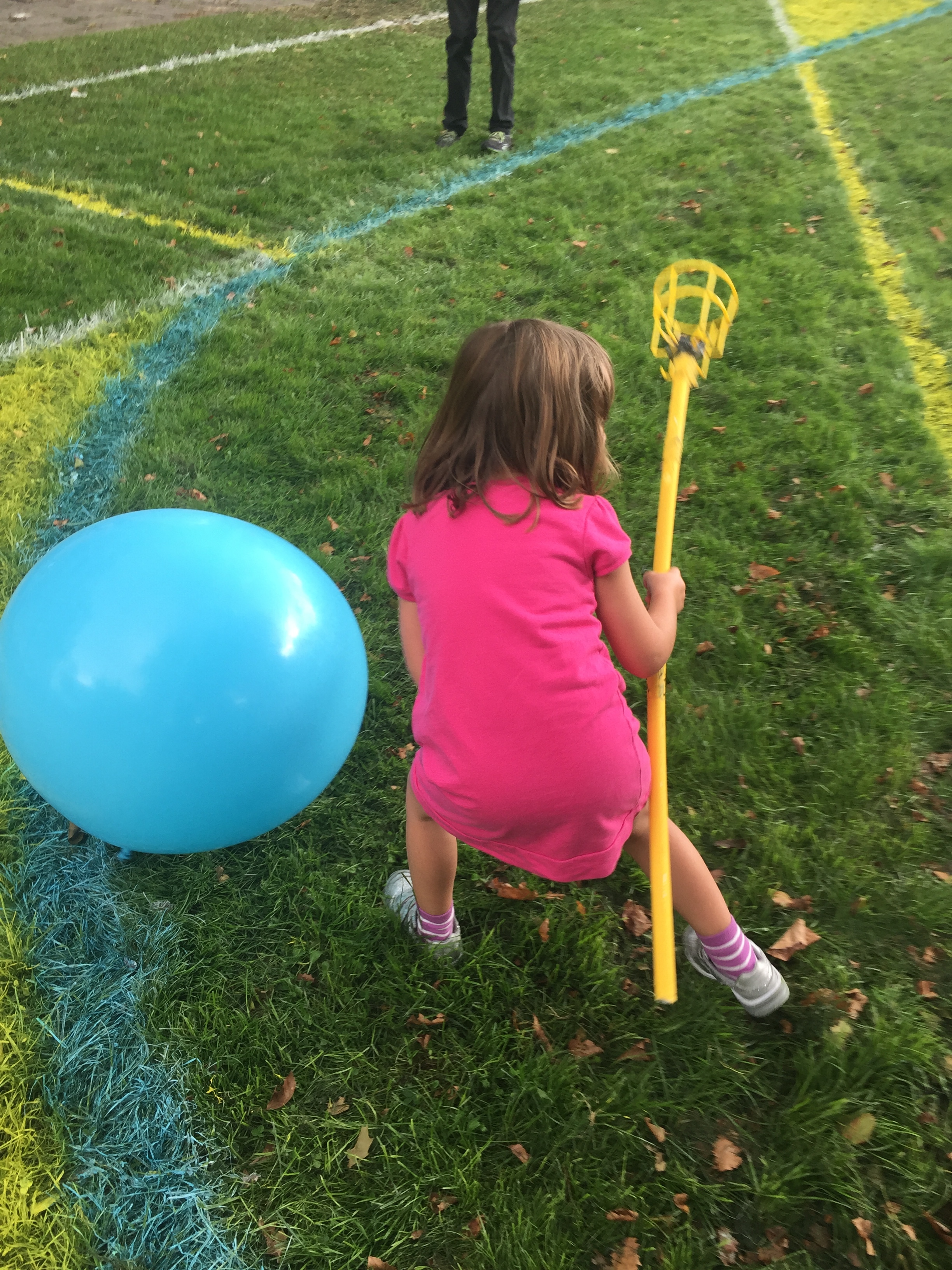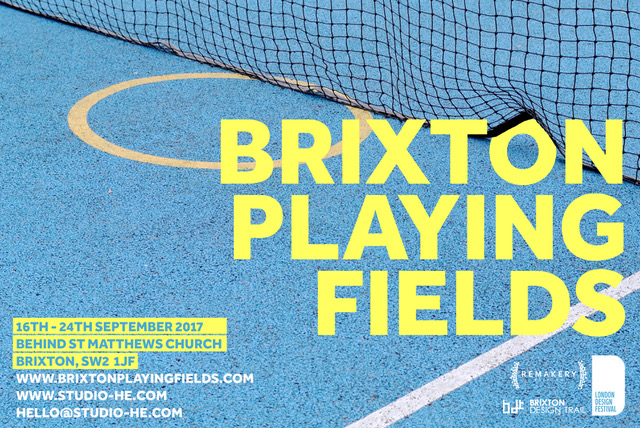 Brixton Playing Fields is an interactive, outdoor arts installation with collaborative play and inclusivity at its heart.
"Play should be at the centre of a united community and our aim is to encourage adults and children to engage, talk, build and create together."
The concept was conceived by Studio HE in partnership with Lisa Turner-Wray, and developed in conjunction with The Remakery during a series of free workshops open to the public spanning the two months in the lead-up to the festival.
The workshops took participants through a course of concept development, prorotype-making and crafting objects. The brief – to encourage collaborative engagement and play.
Credit: Rūta Lukošiūnaitė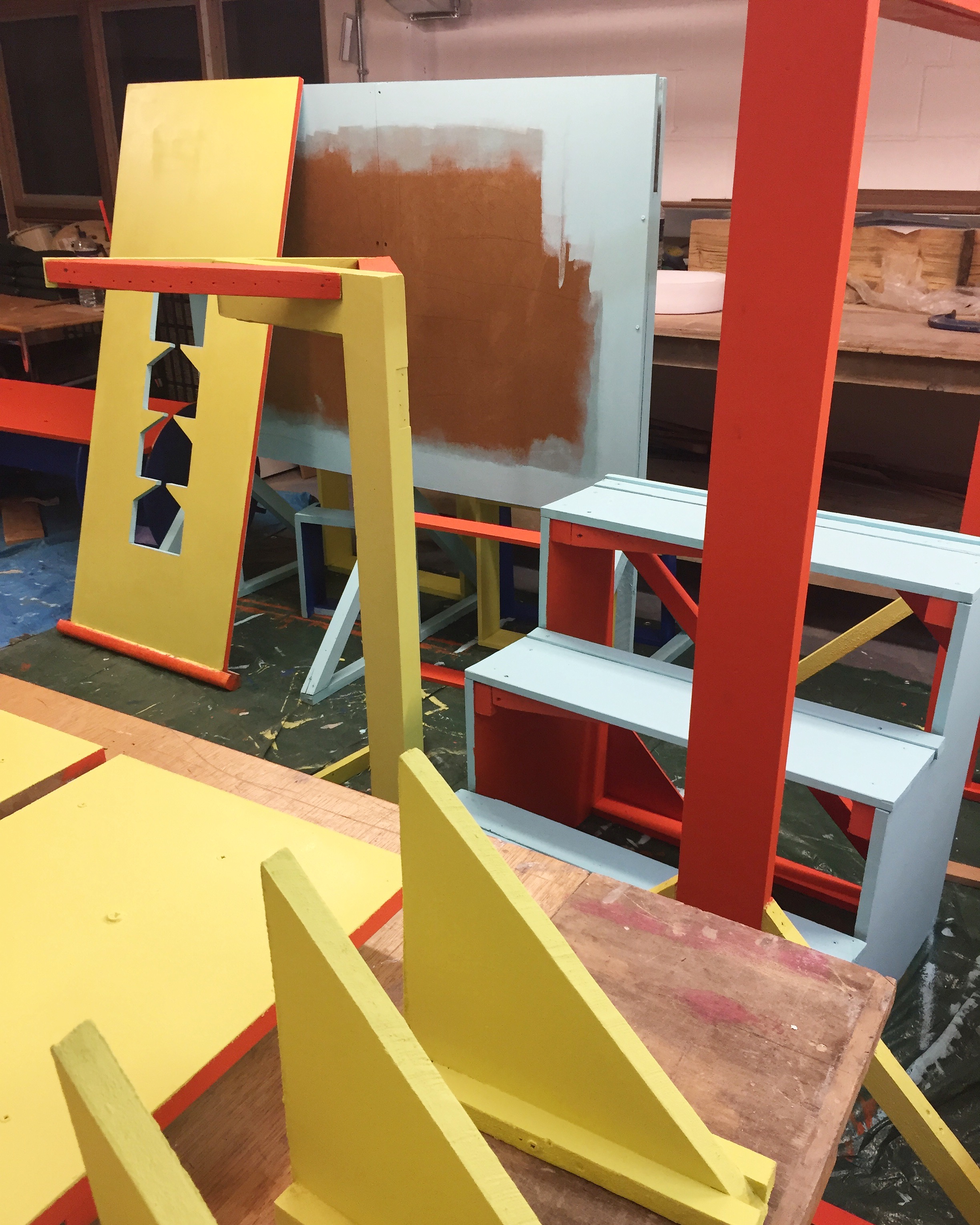 All components of the playing fields were created with donated and re-appropriated materials that were previously destined for landfill.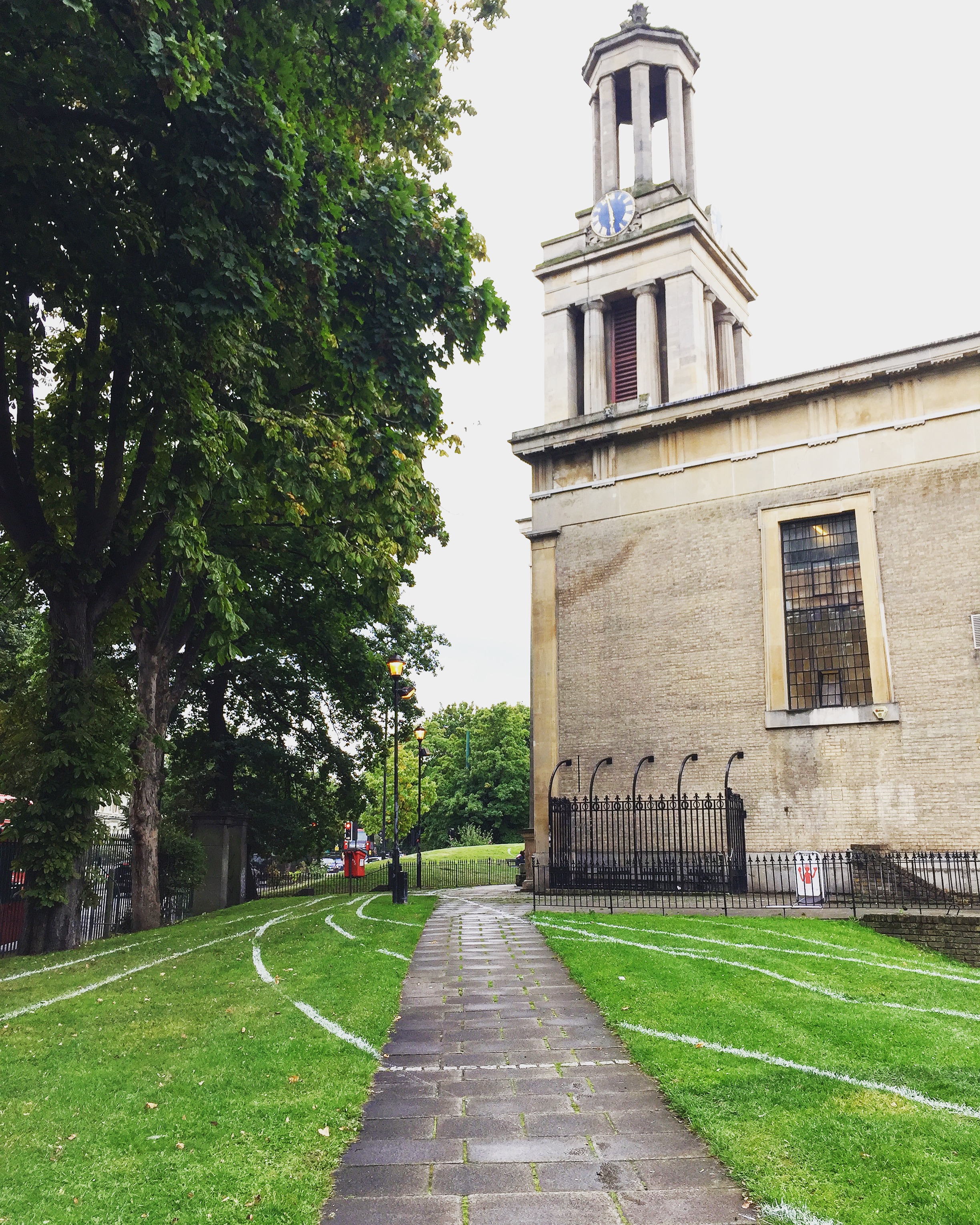 The location – the garden to the rear of St Matthew's Church in Brixton is a unique, undeveloped pocket of land enveloped by rapid regeneration.
The aim, to create a free and central area for the residents of Brixton and beyond to engage and play.
'Tools' were provided for participants to create their own bespoke games, their own rules and stories in an environment that looks familiar at first, but, on closer investigation isn't so conventional.
Credit: Jim Eyre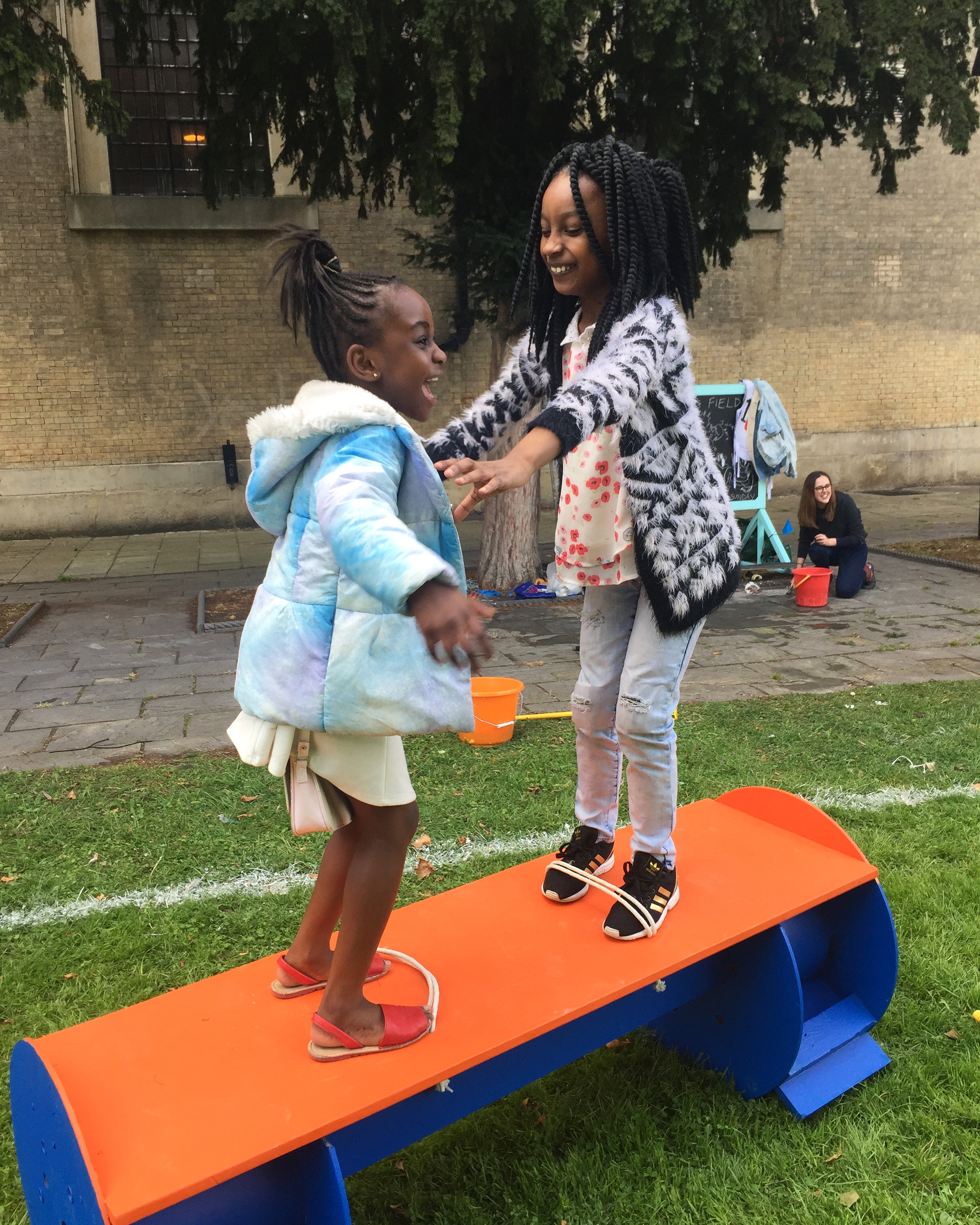 With no rules, each set of participants utilised the tools in their own way.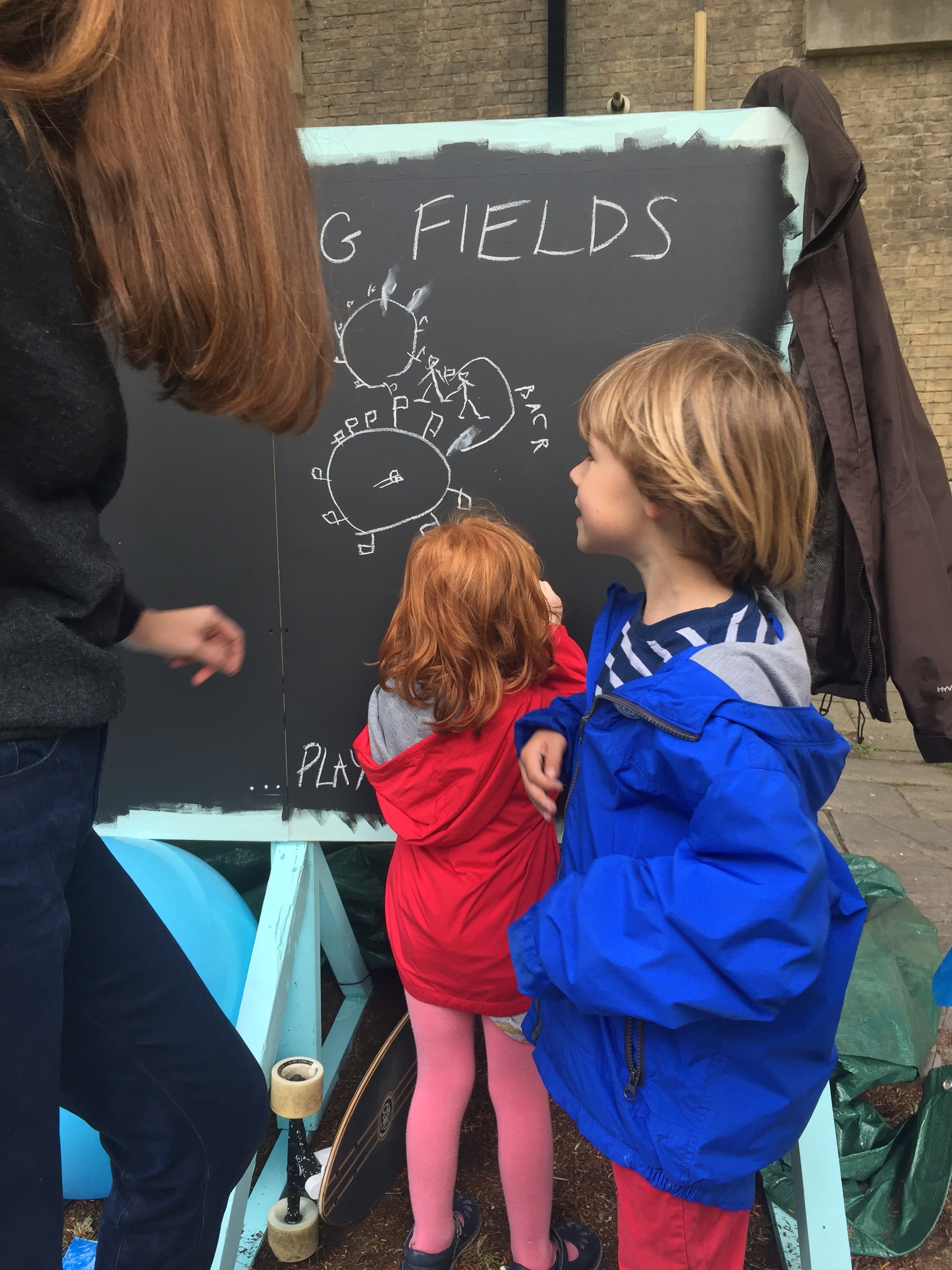 Participants were encouraged to share the games that they created; whether verbally or visually. Here; the legacy of a three-player collaborative flag game is shared.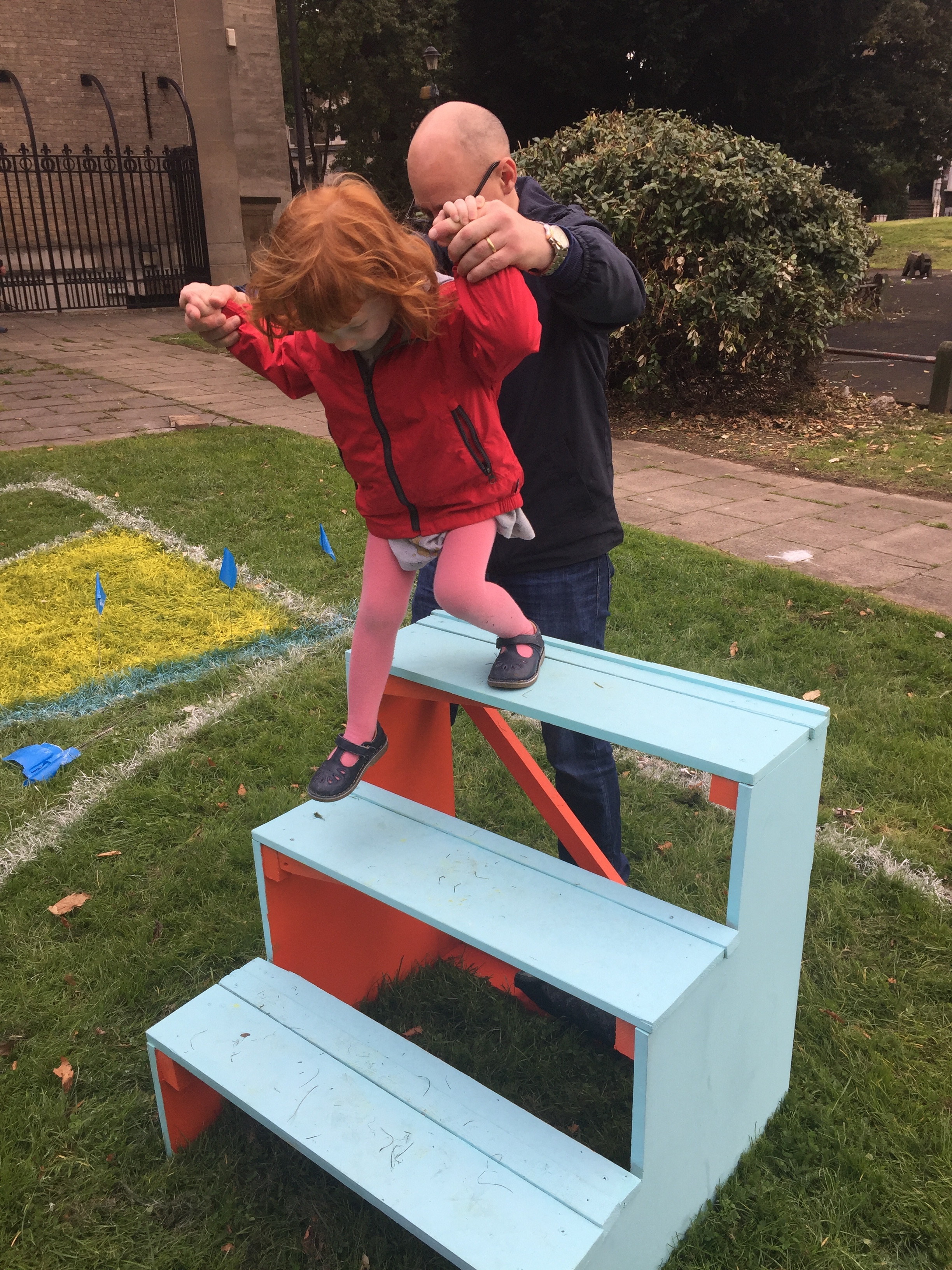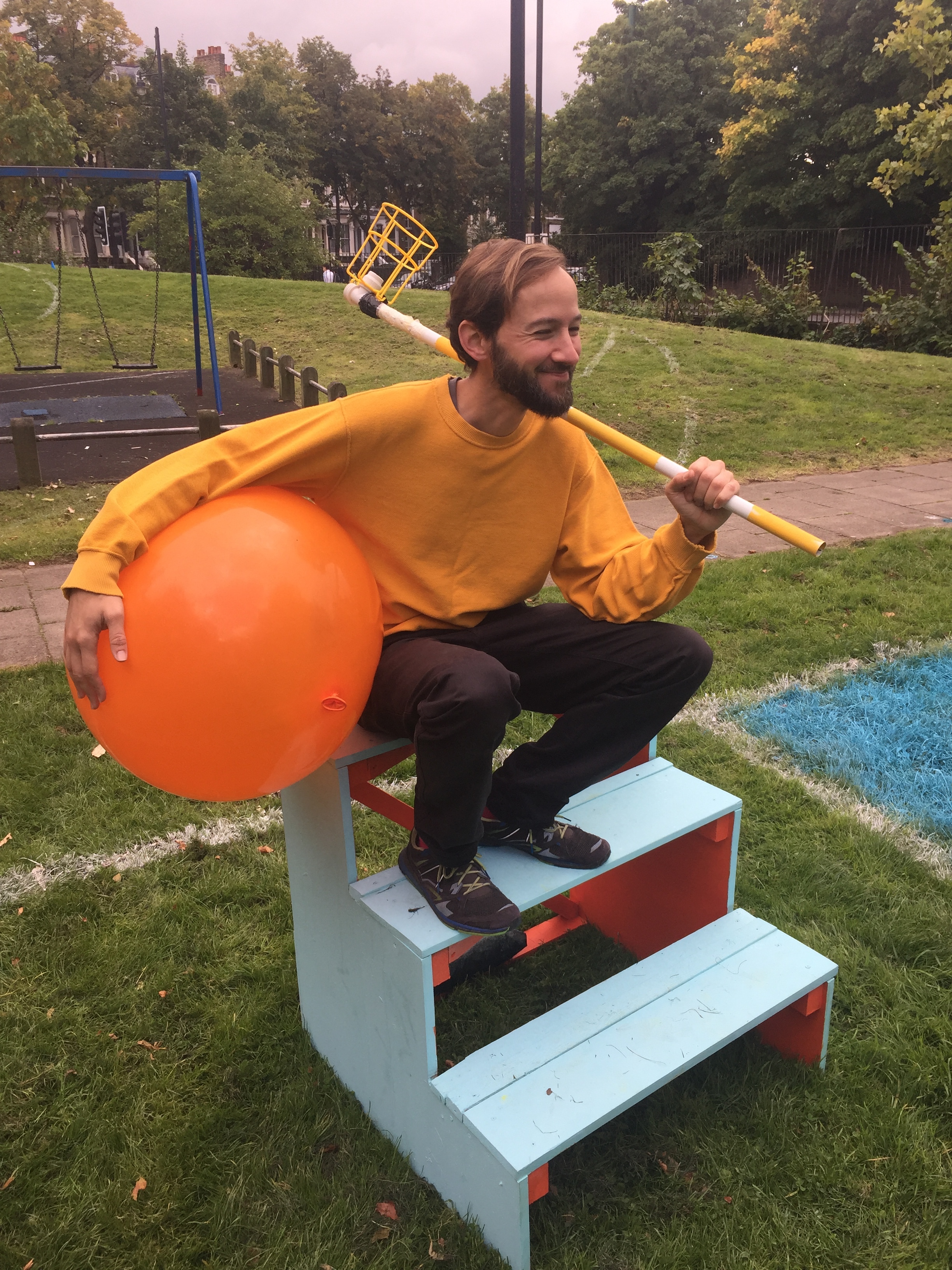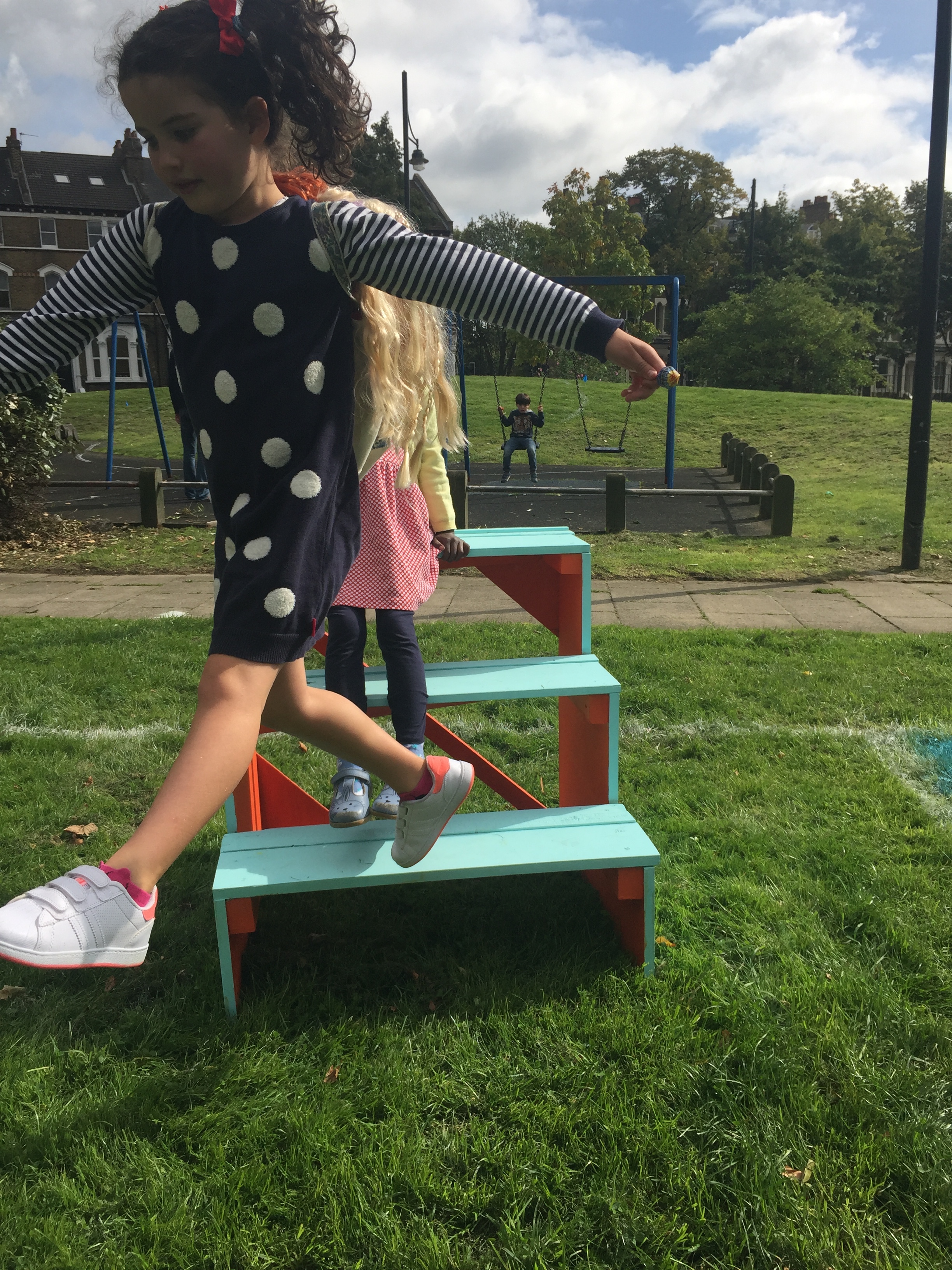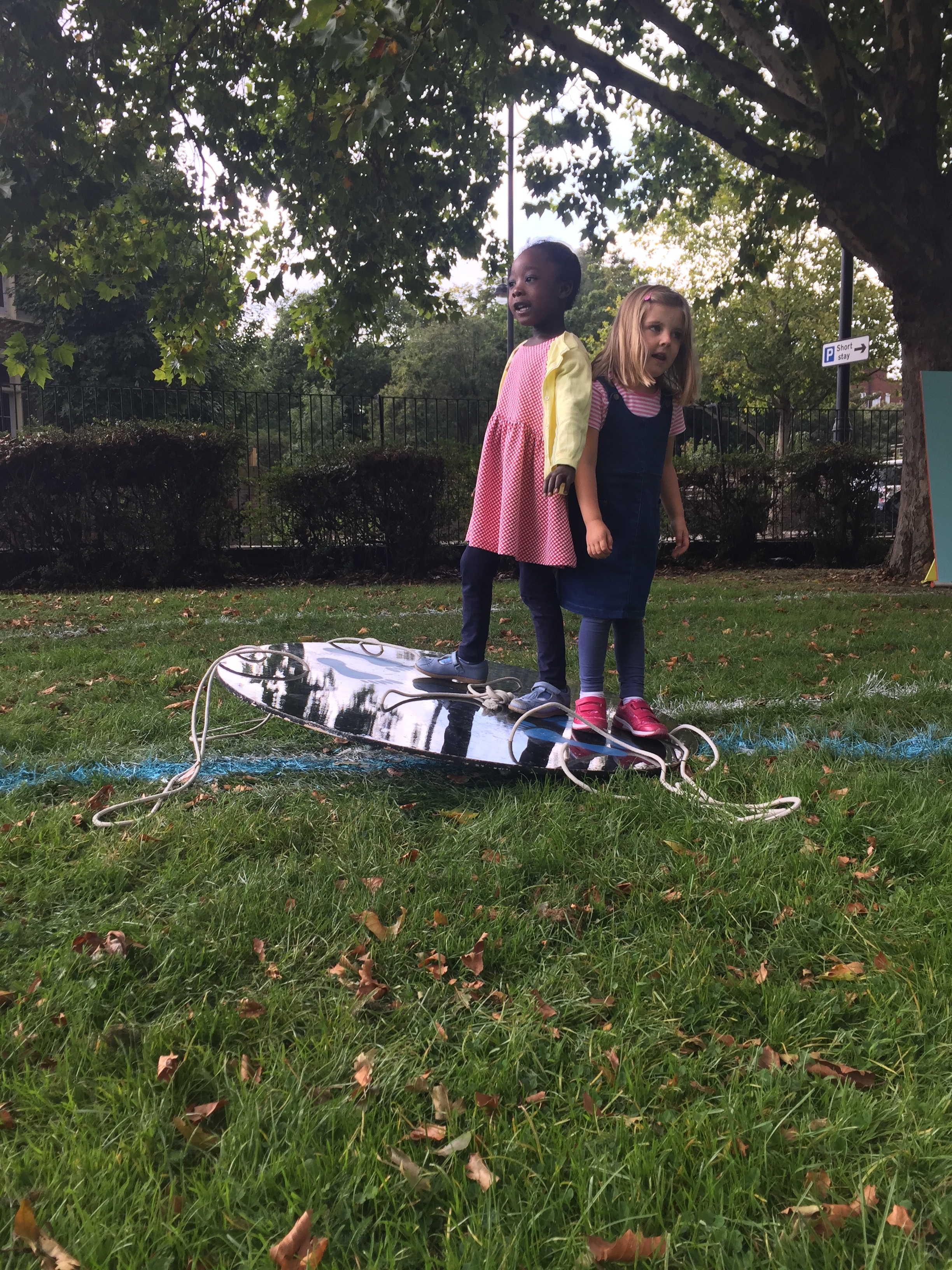 Balancing together on the un-podium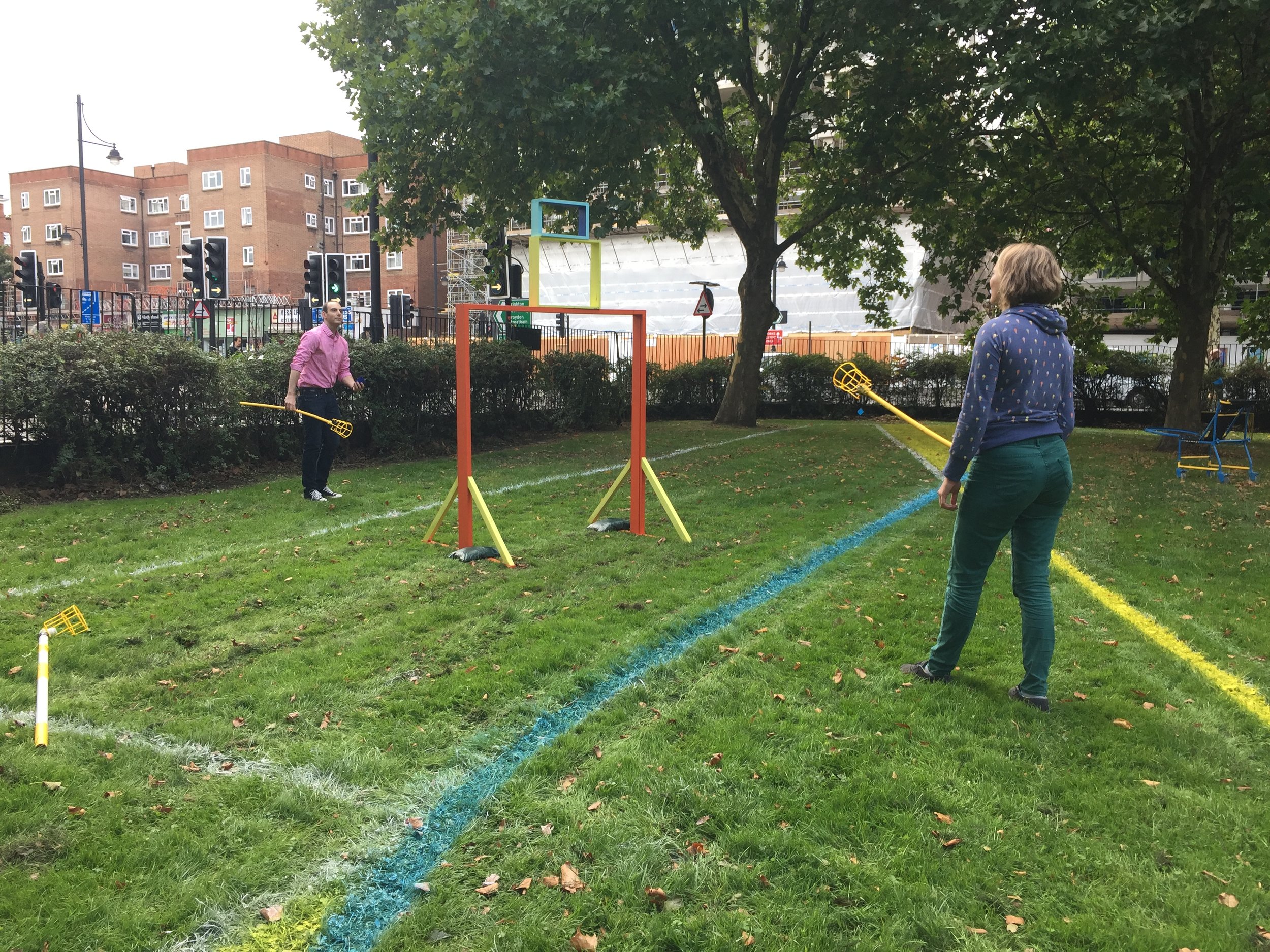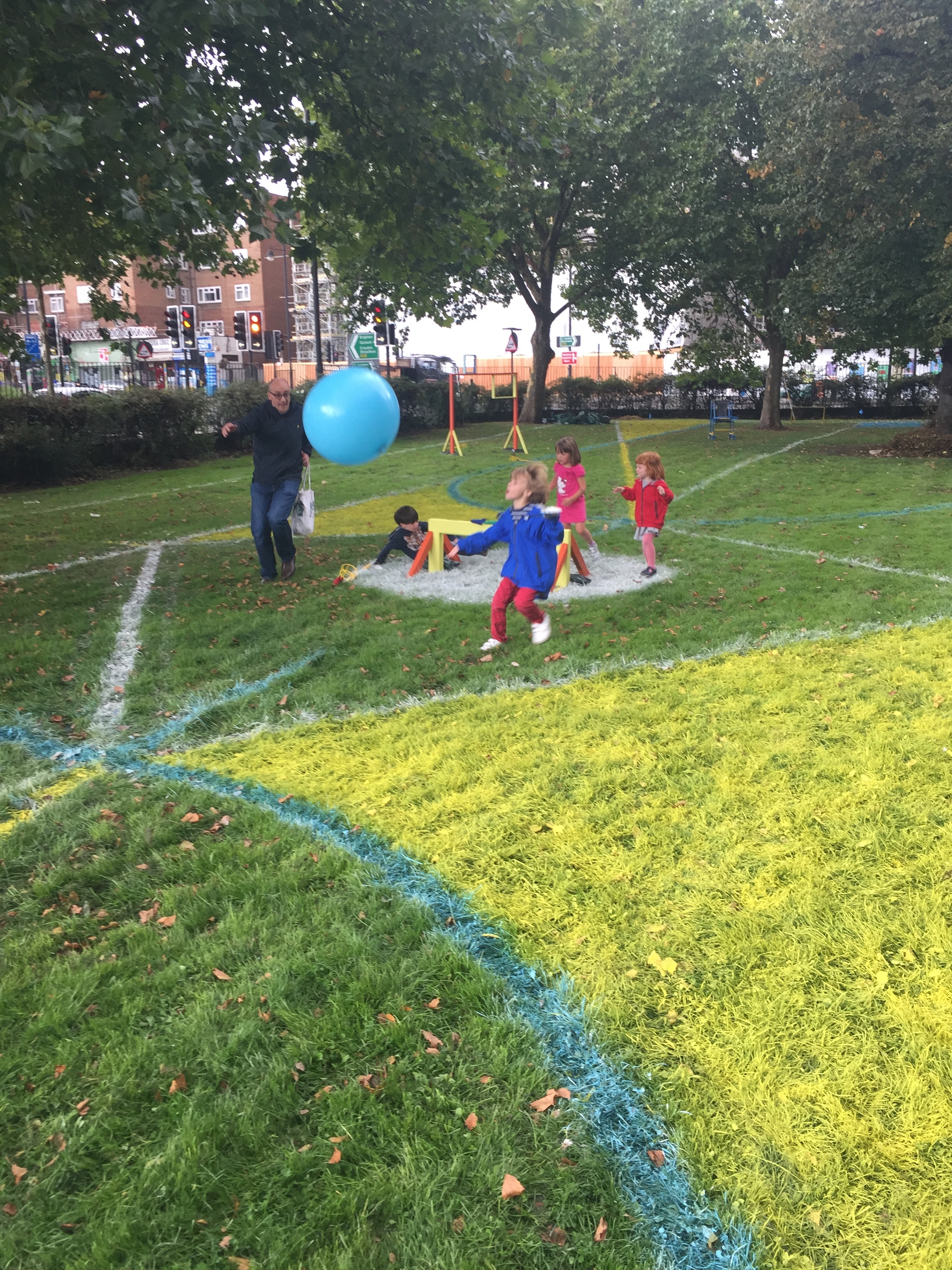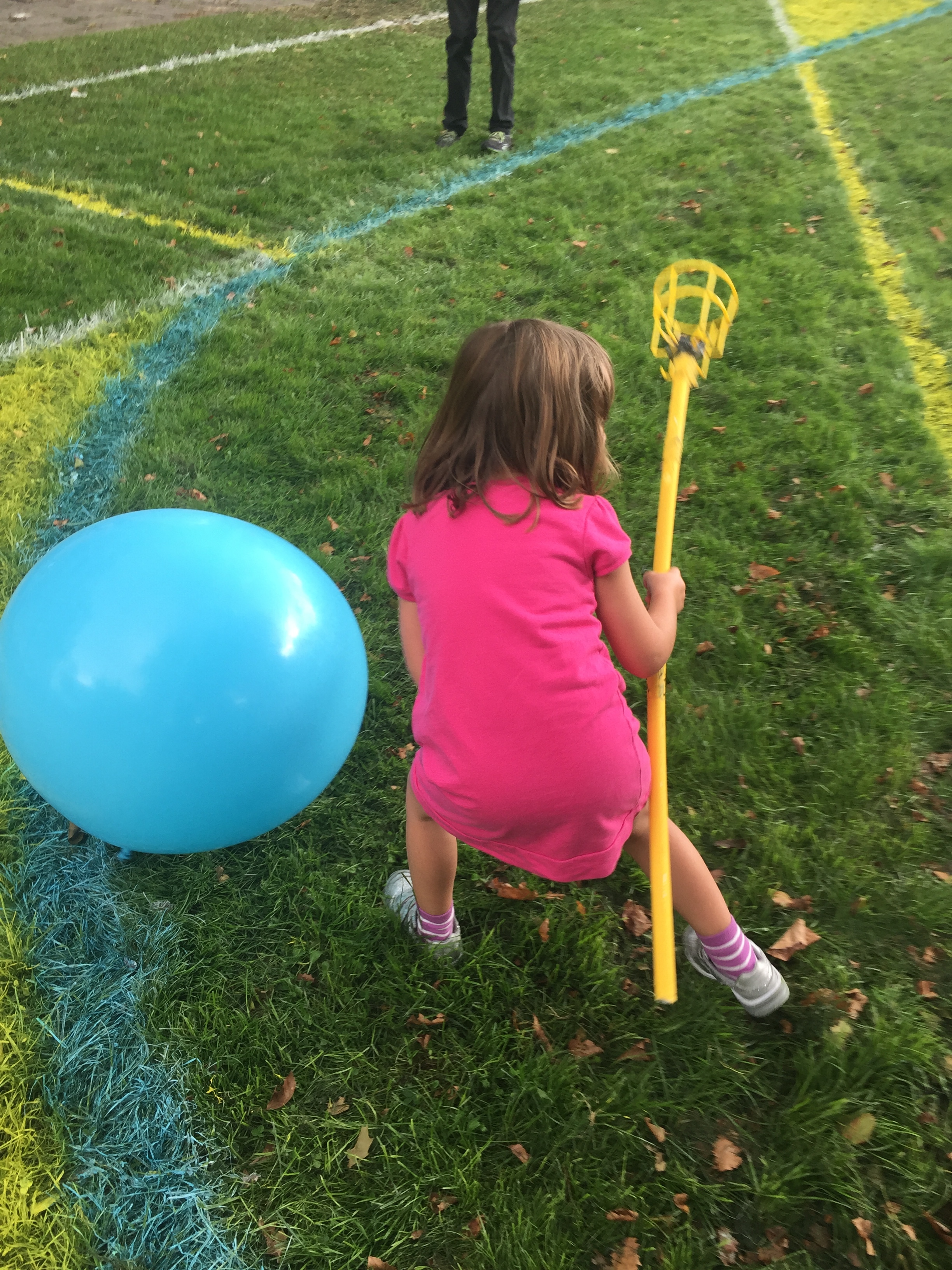 Brixton Playing Fields will act as a first-stage body of research into collaborative play, and the future potential of the space.
Credit: Jim Eyre