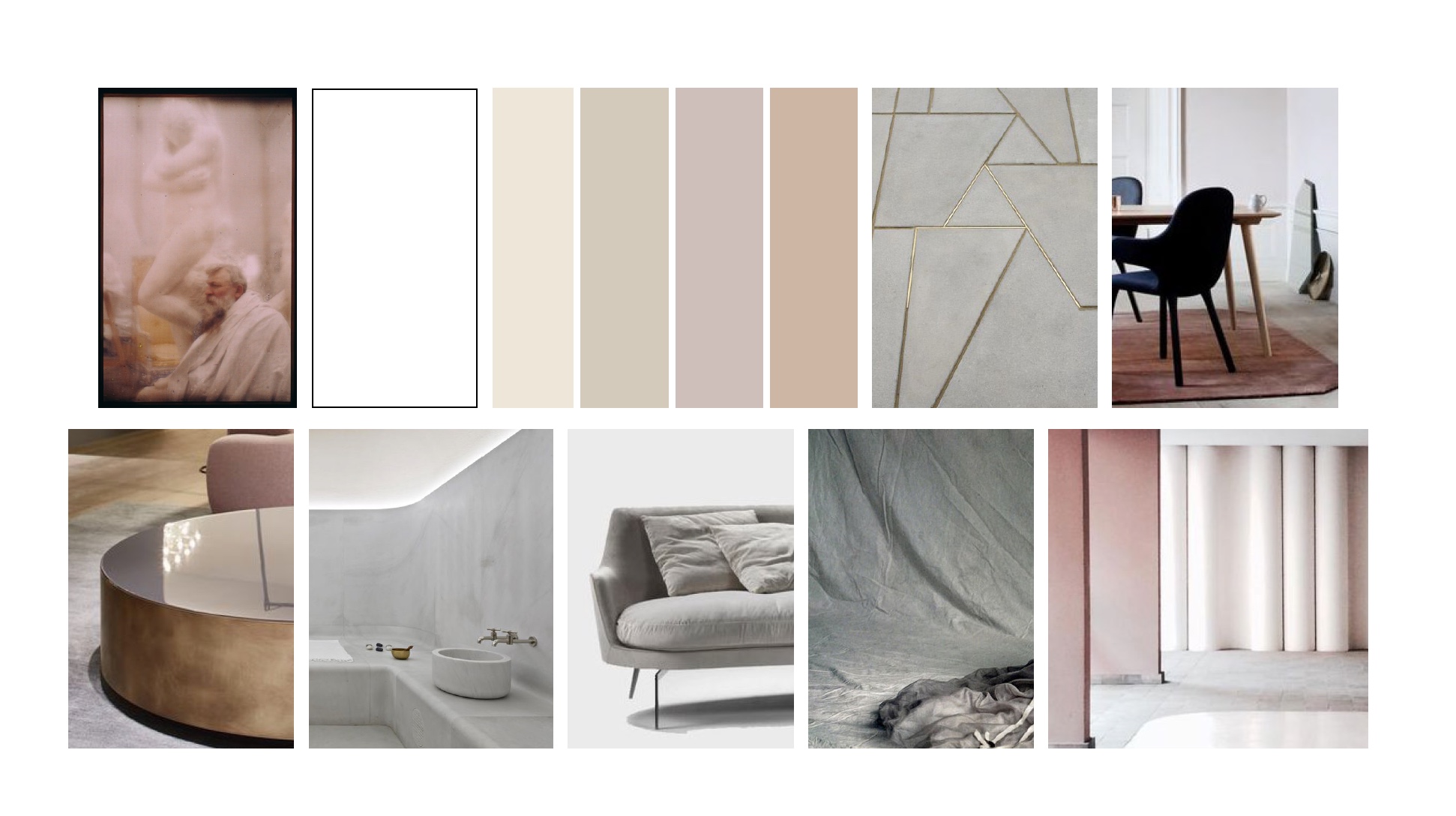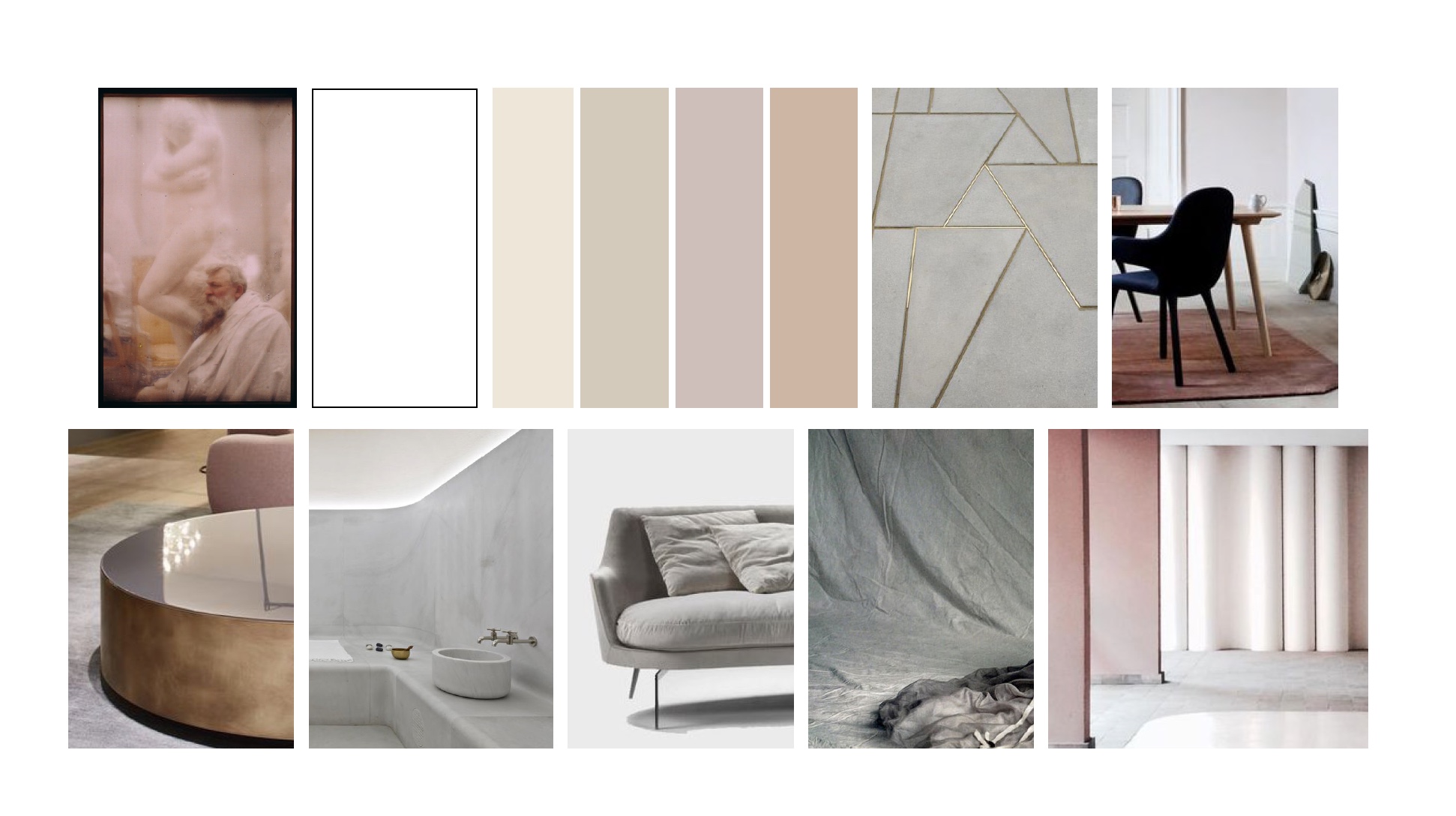 Alaska_Interiors project was a refurbishment, inclusive interior design of a two-bedroom property located in a factory warehouse conversion in Bermondsey.
Alaska Buildings was originally built in 1869 as a factory to work imported seal skins from Antarctica, and later from Alaska and Canada. In 1930 architect Wallis Gilbert designed the art-deco tower and extension which remains today.
The existing property had a myriad of architectural features – steel Crittal windows and doors, exposed brickwork, walnut flooring and steel columns painted gold. A colour palette of subdued, grown-up pastels was chosen to bring a calming cohesiveness to the space. As the light changes throughout the day these subtle nuances of colours are picked up.
A statement dining table from Belgium-based Heerenhuis and grey ash Laclasica dining chairs from Stua takes pride of place in the open plan living area, allowing the client to work from home and to host guests for dinner – the brass table top ages with time, creating a patina unique to the client.
Reading chair in velvet by &Tradition
Bespoke storage was designed for the master bedroom, living area and hallway. Living area joinery acts as display for client's myriad of books and personal items. Brass trims elevates the joinery, and ties-in with the rest of the furniture.
Furniture was sourced from scratch throughout the property; clean lines, curves, and tactile textures are the overarching aesthetic, with a focus on hero pieces to compliment the client's lifestyle. The neat, delicately-proportioned Cloud sofa from Danish brand &Tradition fits perfectly within the space.
Bob wall light from Michael Anastassiades subtly references the female form.
Floor-ceiling joinery in the Master Bedroom makes maximum use of high ceilings, allowing client to sleep in a completely uncluttered space.
In the Master Bedroom playfulness comes to the fore with a rose-tinted mirror creating the softest of reflections.
A series of sliding doors and a compact bathroom has been introduced at ground floor allowing the rear of the property to become a self-contained suite when guests stay overnight.